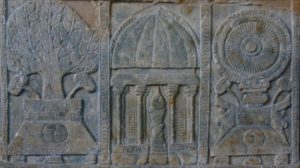 Bodhi College is the virtual umbrella of a European initiative for meditative learning. Founded in 2015 by Stephen Batchelor, Christina Feldman, John Peacock, and myself, the College is inspired by the earliest teachings of the Buddha.
The initiators are all long-time meditation teachers of various backgrounds; with Bodhi College they seek to offer forms of contemplative training beyond mere silent retreats and meditation courses. Such events and programmes are intended to inspire an understanding of the insights and values, the practices, benefits and the vision of a wisdom-tradition in the context of contemporary secular culture.
The Institute has its legal seat in the UK and is currently active mainly in the English- and German-speaking worlds. Its courses and trainings are organized in various European countries.
Most of its events are led by teaching teams rather than individual teachers, actively foster exchange as part of practice and seek to encourage conscious communities. The college is non-denominational and not affiliated with any specific Buddhist orthodoxy, school or lineage.
Since its inception, the number of teachers and the range of courses have grown and our online offers have found resonance beyond Europe.
All of Bodhi College's events are administratively managed by a small, multilingual team and can be found and booked via the website.  | ๛ www.bodhi-college.org